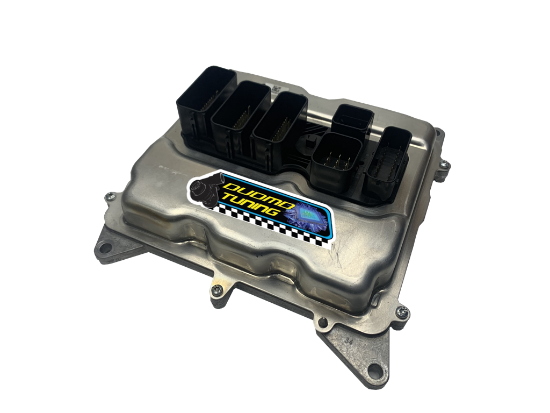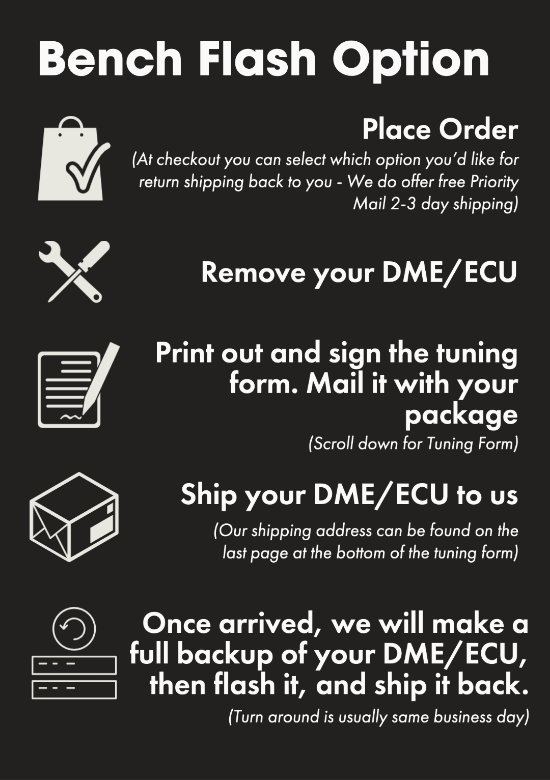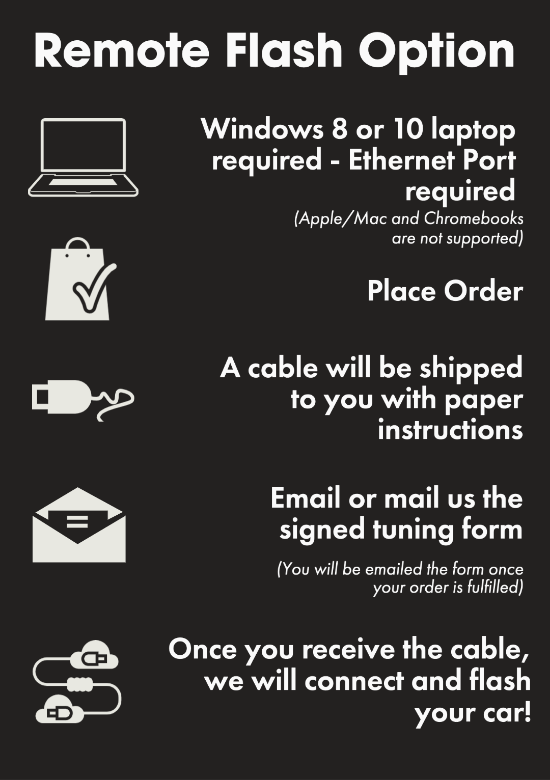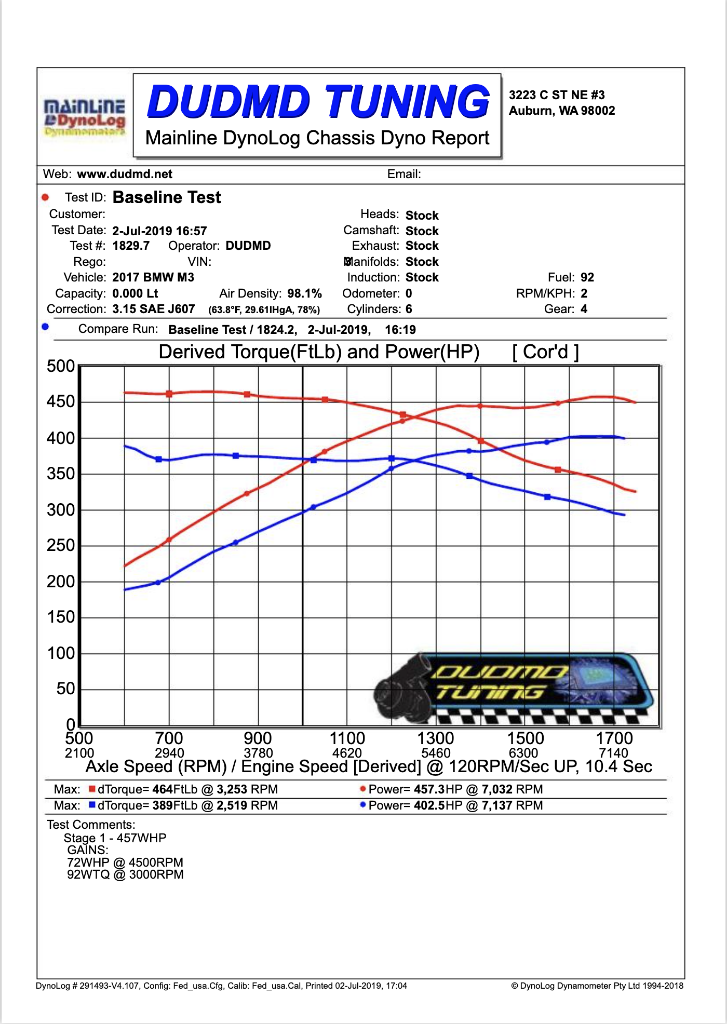 2014-2018 F80 M3 - S55 Turbo MEVD17 - Performance Tuning
Please print out this form and mail it in with your DME. DME will not be flashed until the form is filled out and sent to us. Thank you.
We do not offer tuning for emission delete, we do not disable catalytic converter or secondary air pump systems. 
We do not offer tuning services to the state of California.
BMW S55B30 Performance ECU tuning software for BMW M3 F80 and M4 F82. 
Gains over stock:
Stage 1 tuning is for all stock hardware- 72WHP @ 4500RPM
Performance tuning modifies torque limiter maps, boost levels, fuel maps, ignition timing advance maps and more. All to help safely increase HP/TQ, while keeping good drive-ability and factory fail-safes/limp protection in place. Gains may vary car to car based on conditions and state of the vehicle. 
We have 2 methods of having this tune installed (Flash Type Selection).
BENCH FLASH: Remove the DDE/ECU and mail it in. We will create a full backup image of your ECU without opening the lid or any physical damage to the ECU at all. We then upload our tune and mail the DDE/ECU back. This is the safest way, as we can have a full backup of the entire ECU content.
REMOTE FLASH: No downtime!!! With this option, once an order is placed, we will ship you an ENET cable, that cable connects to your vehicle's OBD2 port and Ethernet port on the laptop. The remote flash option includes the cost of the cable (which is yours to keep). 
-We will send you a link to download our OBD2 flasher software in an email after your order is placed. Once you have the cable and flasher software, you can then follow instructions to request your tuning file via email. After you receive your tuning file, you can then flash it your self anytime you'd like, if you have technical difficulties and cant figure it out, we can connect remotely via TeamViewer and assist. Be sure to type in your VIN at checkout.
-*You will need a Windows 8 or newer laptop  (Apple, Chromebooks are not supported)* 
BMW Models that this listing applies to:
3' F80 M3, M3, Sedan, S55, USA, (3C93) - (04/2012 — 06/2015)

3' F80 M3 LCI, M3, Sedan, S55, USA, (8M93) - (01/2015 — 10/2018) 

4' F82 M4, M4, Coupe, S55, USA, (3R93) - (02/2013 — 02/2017)

4' F82 M4, M4 GTS, Coupe, S55, USA, (4S93) - (02/2013 — 02/2017)

4' F82 M4 LCI, M4, Coupe, S55, USA, (4Y93) - (05/2016 — 03/2019)

4' F83 M4, M4, Convertible, S55, USA, (3U93) - (06/2013 — 02/2017)

4' F83 M4 LCI, M4, Convertible, S55, USA, (4Z93) - (05/2016 — 03/2019)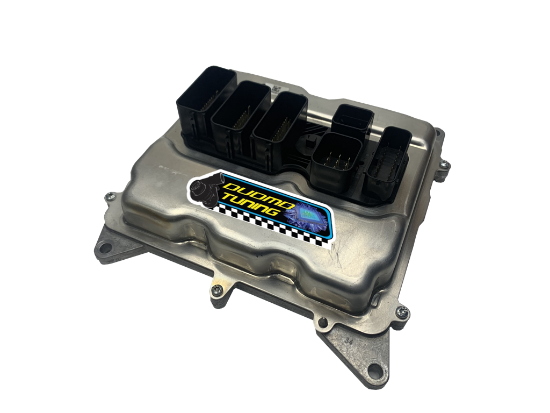 This product has no reviews yet.