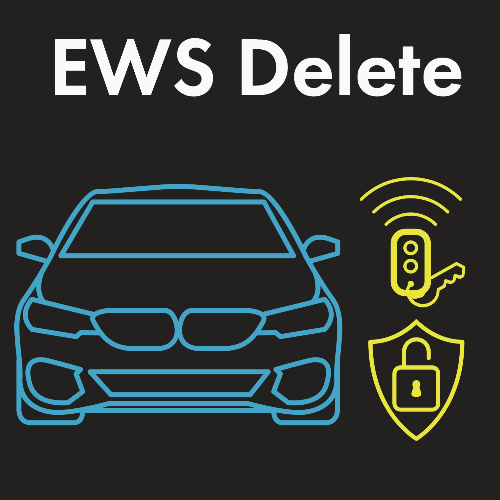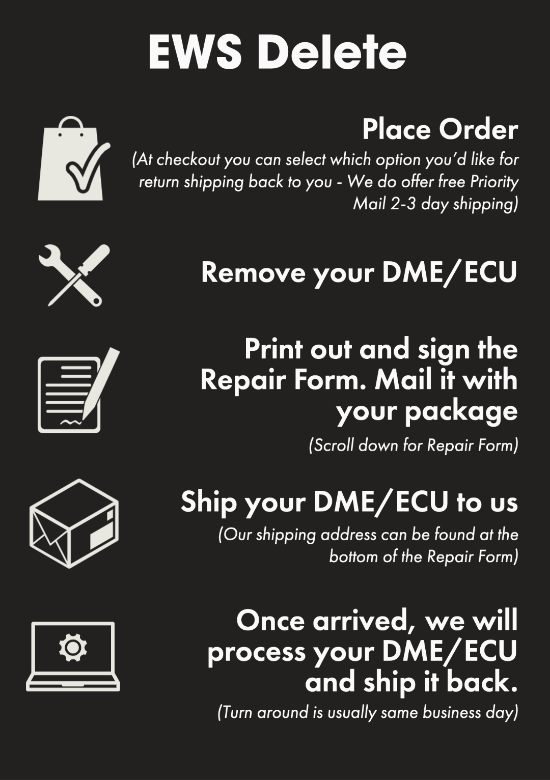 Range Rover - EWS Delete - M62TU - M7.2
Please print out this form and mail it in with your ECU. ECU will NOT be flashed until the form is filled out and sent to us. Thank you.
EWS removal/delete service. You send us your DME for modification.
No longer will you need a functioning EWS system to start your M62TU engine, which is ideal for swaps into other chassis like an e30 for example. Good way to work around a faulty ews system. Also a good solution to be able to finally install a remote start system in your BMW.
We also have performance tuning available for this DME. Feel free to contact us via email if you have any questions or would like to combine services for a discount. 
Models/DMEs Supported:
Range Rover with BMW M62TU engine
BMW Bosch DME (ECU) Part Numbers :  7532675 7506366 1430943 1438728 7522888 7512912
We have 1 method of having this service installed (Flash Type Selection).
Method 1 - BENCH:  Remove the DME/ECU and mail it in. We will create a full backup image of your ECU without opening the lid or any physical damage to the ECU at all. We then upload our tune and mail the DME/ECU back. This is the safest way, as we can have a full backup of the entire ECU content.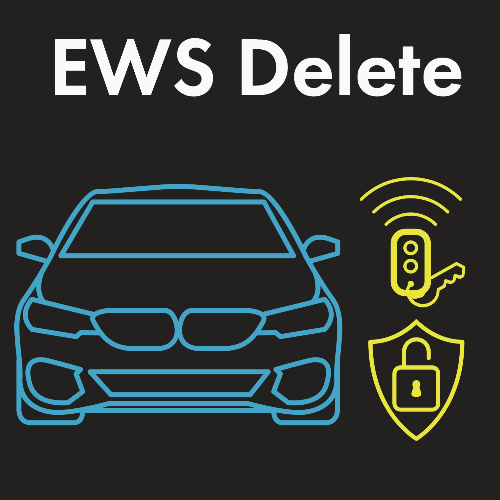 This product is rated 5.0 of 5.0 stars.
It has received 1 review.