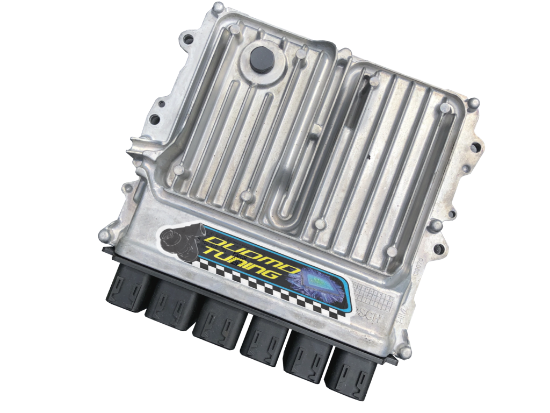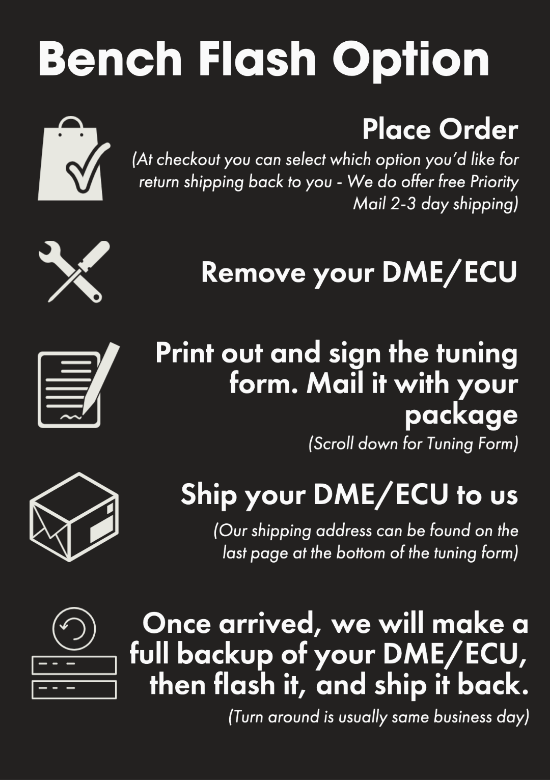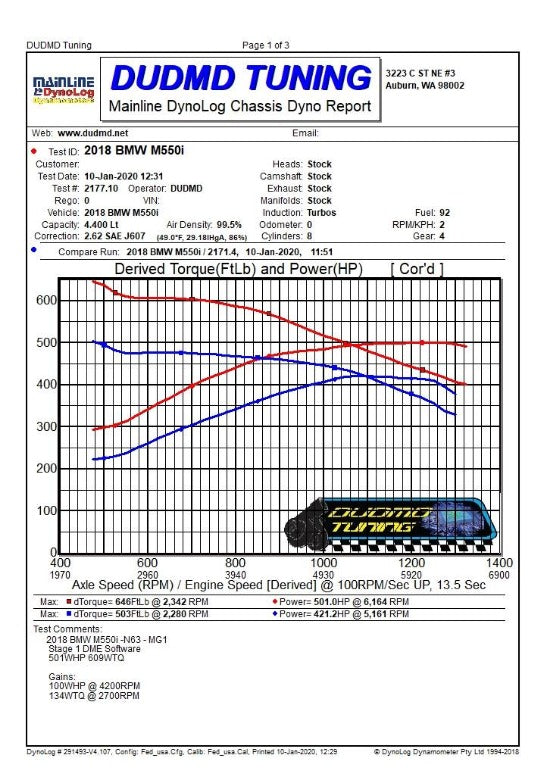 2017-2019 G30 M550i - N63TU2 Twin-Turbo - Performance Tuning
Please print out this form and mail it in with your DME. DME will not be flashed until the form is filled out and sent to us. Thank you.
We do not offer tuning for emission delete, we do not disable catalytic converter or secondary air pump systems. 
We do not offer tuning services to the state of California.
BMW N63R/N63TU2 with dual MG1CS003 Performance ECU tuning software.
Will work in the following BMW models:
5' G30   (10/2015 — 03/2019)
5' G30, M550iX, Sedan, N63R, USA, (JB93)
Gains: 100WHP/134WTQ at the wheels on our Mainline Prohub5000 dynamometer. The engine will produce around 570HP at the crankshaft with our stage 1 tuning on all original hardware.
Performance tuning modifies torque limiter maps, boost levels, fuel maps, ignition timing advance maps and more. All to help safely increase HP/TQ, while keeping good drive-ability and factory fail-safes/limp protection in place.
We only offer one flashing type for this car (Bench Flash).

BENCH FLASH: Remove the ECU/DME and mail it in. We will create a full backup image of your ECU/DME without opening the lid or any physical damage to it. We then upload the tune. This is the safest way, as we can have a full backup of the entire ECU/DME content.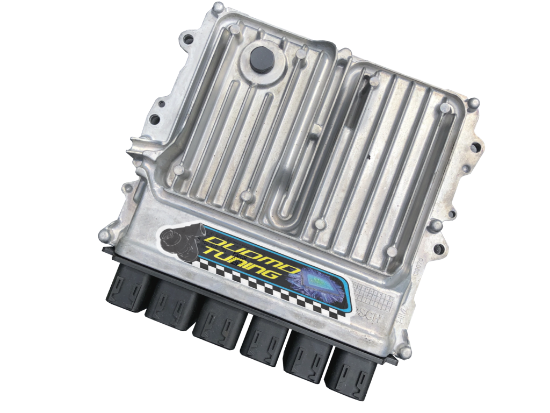 This product has no reviews yet.