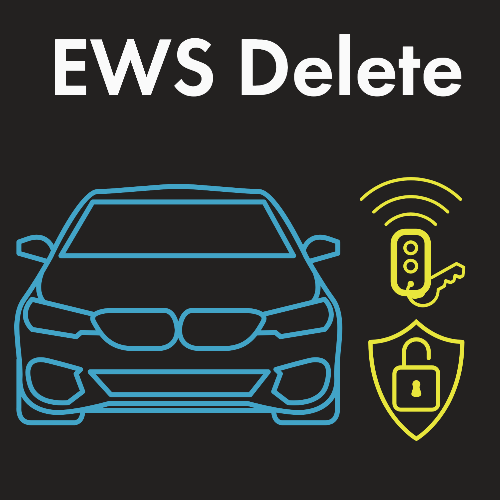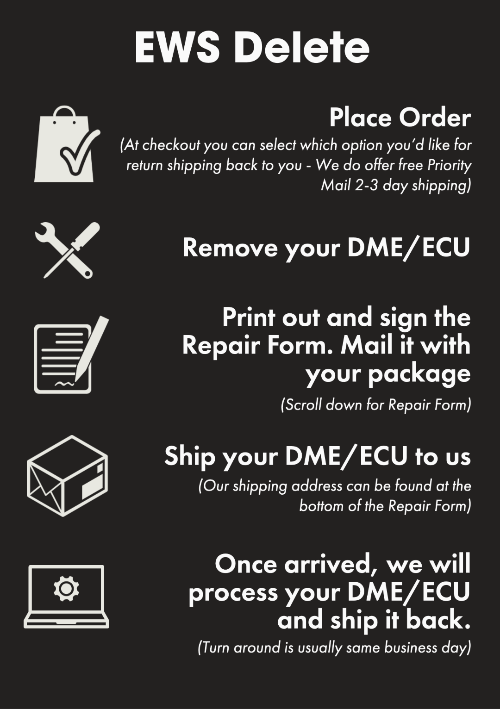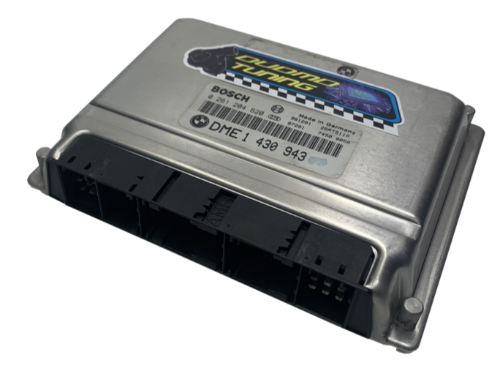 X5 E53 4.4i 4.6iS - EWS Delete - M62TU - M7.2
Please print out this form and mail it in with your ECU. ECU will NOT be flashed until the form is filled out and sent to us. Thank you.
EWS removal/delete service. You send us your DME for modifications or we can now do it REMOTELY! We sometimes have M7.2 DMEs in stock, ready to ship if you need us to supply you one. Please email with inquires.
No longer will you need a functioning EWS system to start your M62TU engine, which is ideal for swaps into other chassis like an e30 for example. Good way to work around a faulty ews system. Also a good solution to be able to finally install a remote start system in your BMW.
We also have performance tuning available for this DME. Feel free to contact us via email if you have any questions or would like to combine services for a discount. 
Models/DMEs Supported:
BMW E39 (5 Series) 540i Years 10/1998 to 07/2003 DME ME7.2 Bosch No. 0261204620 - 0261207106
BMW E38 (7 Series) 740i Years 10/1998 to 07/2001 DME ME7.2 Bosch No. 0261204620 -0261207106

BMW E53 (X5 Series) 4.4i & 4.6 is Years 10/1998 to 07/2003 DME ME7.2 BoschNo. 0261207106
BMW Bosch DME (ECU) Part Numbers :  7532675 7506366 1430943 1438728 7522888 7512912
 We have 2 methods of having this tune installed (Flash Type Selection).
Method 1 - BENCH:  Remove the DME/ECU and mail it in. We will create a full backup image of your ECU without opening the lid or any physical damage to the ECU at all. We then upload our tune and mail the DME/ECU back. This is the safest way, as we can have a full backup of the entire ECU content.

Method 2 - REMOTE FLASH (Recommended): No downtime!!! With this option, once an order is placed, we will ship you a cable, that cable connects to a laptop. You will then be able to connect the cable to your obd2 port and laptop, and read/write your own DME/ECU on your own. Best of all it's most convenient for you to flash it anytime.
We will send you our new flasher software to download with instruction. With this flasher tool you can Read and Write our tuning files by yourself, and also be able to read/clear fault codes and adaptations. It will also be able to show you live data for easy diagnostics.
*You will need a Windows 8 or newer laptop and WIFI to flash remotely (Apple, Chromebooks are not supported)* INPA/Bimmergeeks K+DCAN cable will also work and are supported for remote flashing. You will need to purchase a cable from us for remote flashes if you don't have one.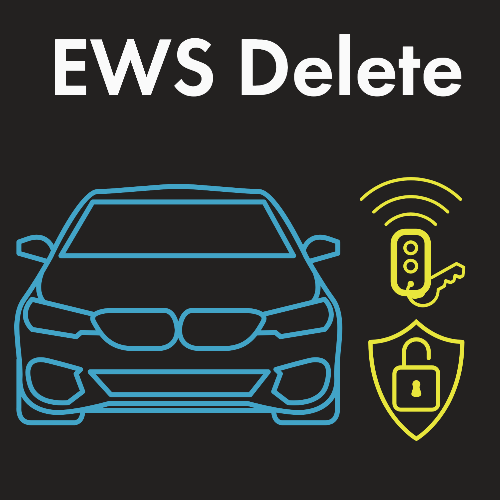 This product has no reviews yet.