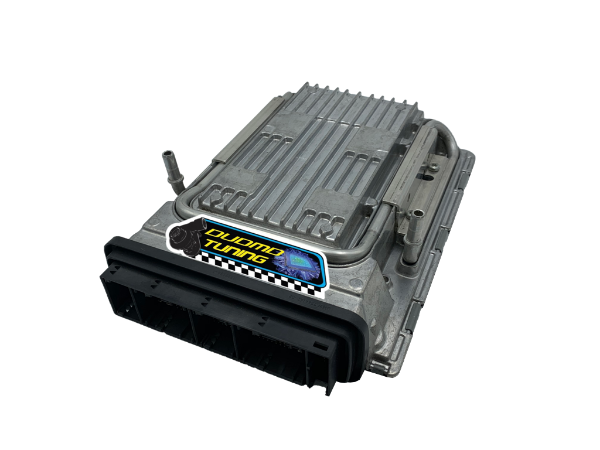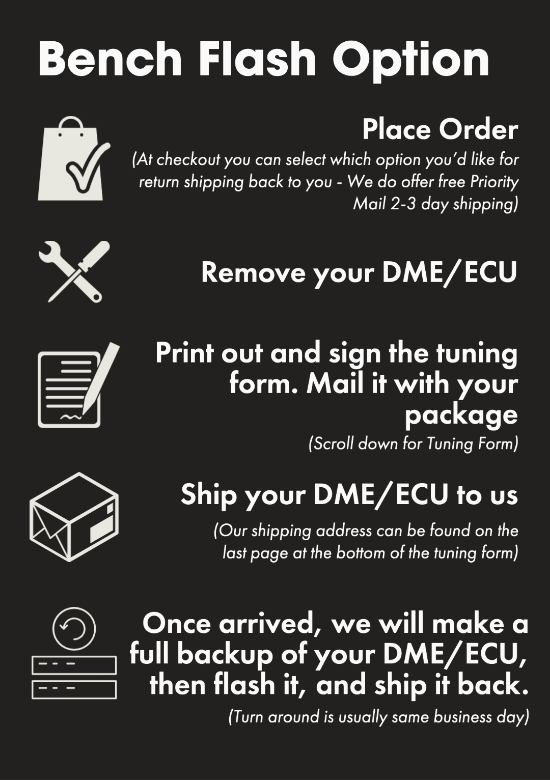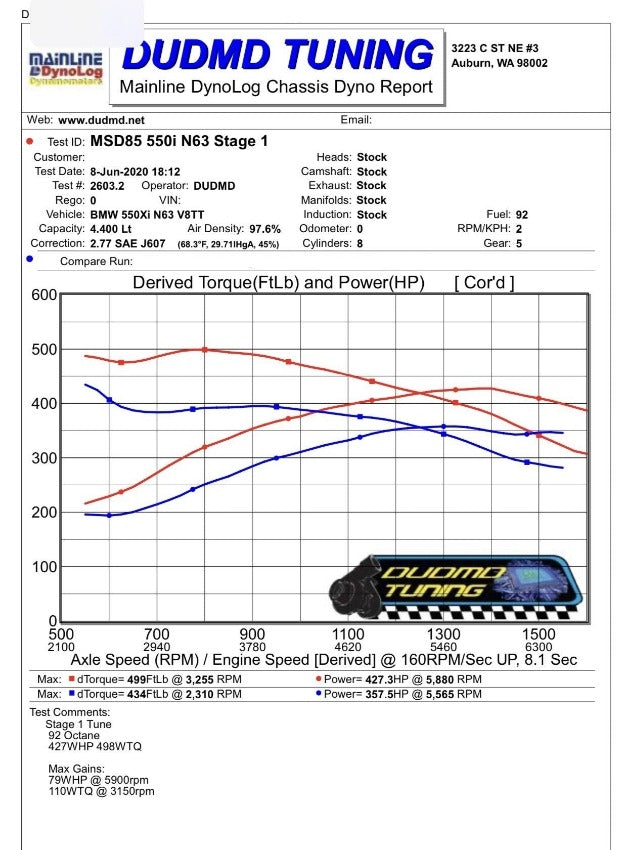 2012– 2012 F12/F13 650i 650Xi - N63 Twin-Turbo MSD85 - Performance Tuning
Please print out this form and mail it in with your DME. DME will not be flashed until the form is filled out and sent to us. Thank you.
BMW N63 with MSD85 Performance ECU tuning software.
Will work in the following BMW models:
2008– 2013 E71 X6 xDrive50i
2009– 2012 F01/F02 750i/750Li sDrive/xDrive
2010– 2012 F07 550i GT sDrive/xDrive
2011– 2013 F10/F11 550i sDrive/xDrive
2011– 2013 E70 X5 xDrive50i
2012– 2012 F12/F13 650i sDrive/xDrive
We do not offer tuning for emission delete, we do not disable catalytic converter or secondary air pump systems. 
We do not offer tuning services to the state of California.
Stage 1: 79WHP 110WTQ - stock hardware
We only offer one flashing type for this car (Bench Flash).

BENCH FLASH: Remove the ECU/DME and mail it in. We will create a full backup image of your ECU/DME without opening the lid or any physical damage to it. We then upload the tune. This is the safest way, as we can have a full backup of the entire ECU/DME content.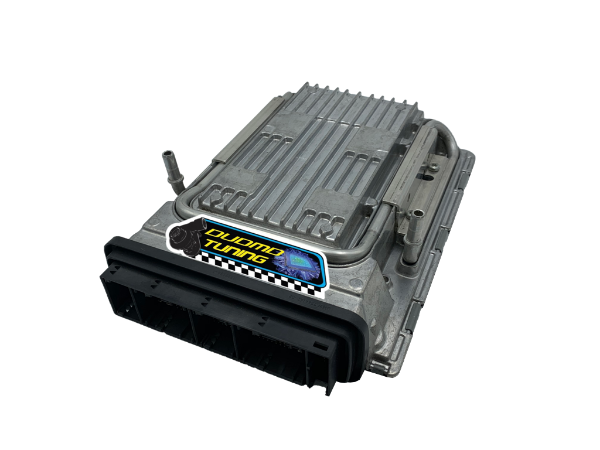 This product has no reviews yet.