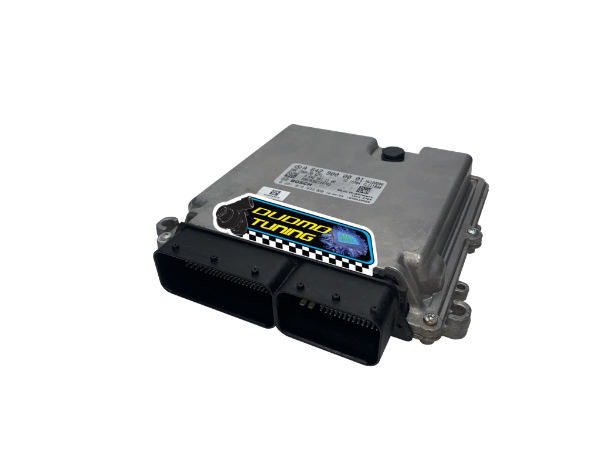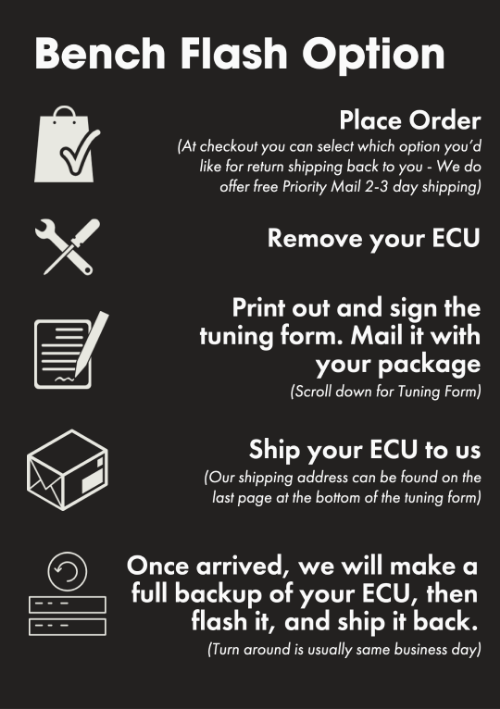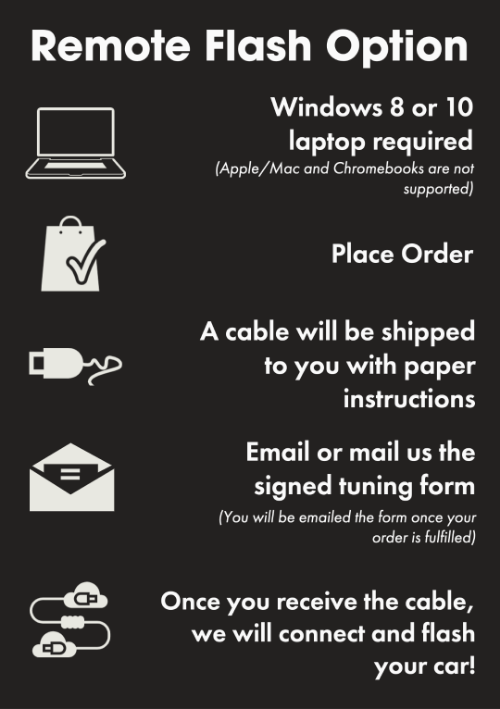 2010-2012 Sprinter 3.0 OM642 - Performance Tuning
Please print out this form and mail it in with your ECU. ECU will not be flashed until the form is filled out and sent to us. Thank you.
This tune is for 2010-2012 Mercedes Sprinter 3.0 OM642 with EDC17CP10/EDC17C01 ECU.
Stage 1 tune - +40WHP +60WTQ at the wheels.
We do not offer EGR - DPF - DEF disable/delete/bypass tuning.
We do not offer tuning services to the state of California.
We have 2 methods of having this tune installed (Flash Type Selection).

BENCH (Recommended): Remove the DDE/ECU and mail it in. We will create a full backup image of your ECU without opening the lid or any physical damage to the ECU at all. We then upload our tune and mail the DDE/ECU back. This is the safest way, as we can have a full backup of the entire ECU content.

REMOTE FLASH: No downtime!!! With this option, once an order is placed, we will ship you a cable, that cable connects to a laptop and we are able to remote into your computer to flash the car. The remote flash option includes the cost of the cable (which is yours to keep). If we are out of cables for remote flashing, we can offer a cable for rent with a deposit. (We will message you if this happens). In some cases, not all cars can be flashed this way. In that case, you will have to ship your ECU/DDE to us.
*You will need a Windows 8 or newer laptop and WIFI to flash remotely (Apple, Chromebooks are not supported)* INPA/Bimmergeeks K+DCAN cable will not work and is not supported for remote flashing. You will need to purchase a cable from us for remote flashes.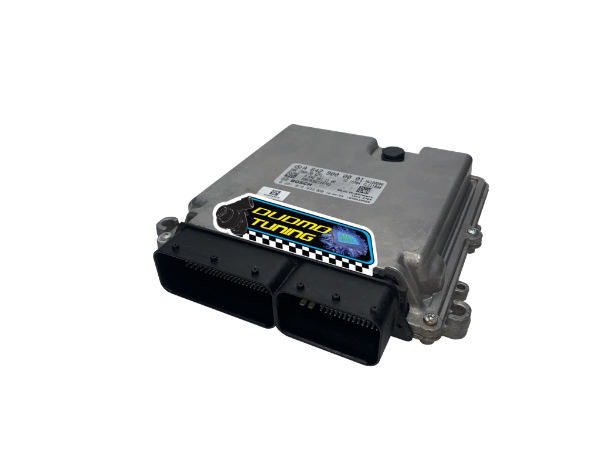 This product has no reviews yet.