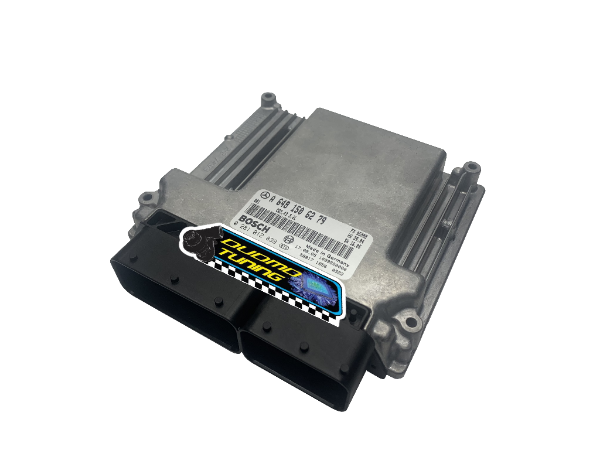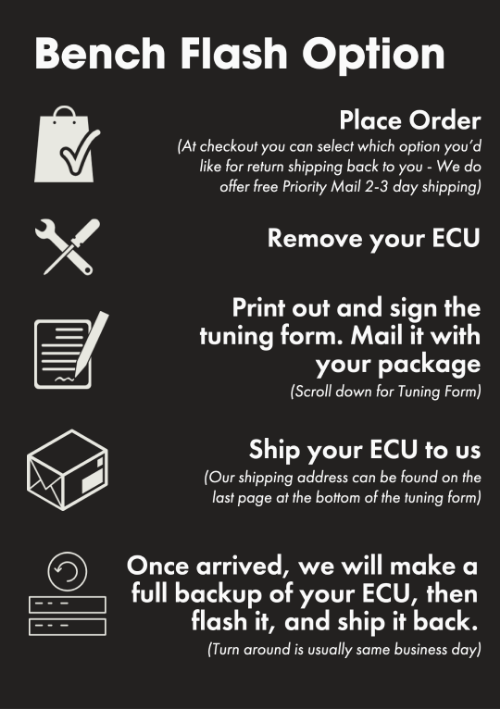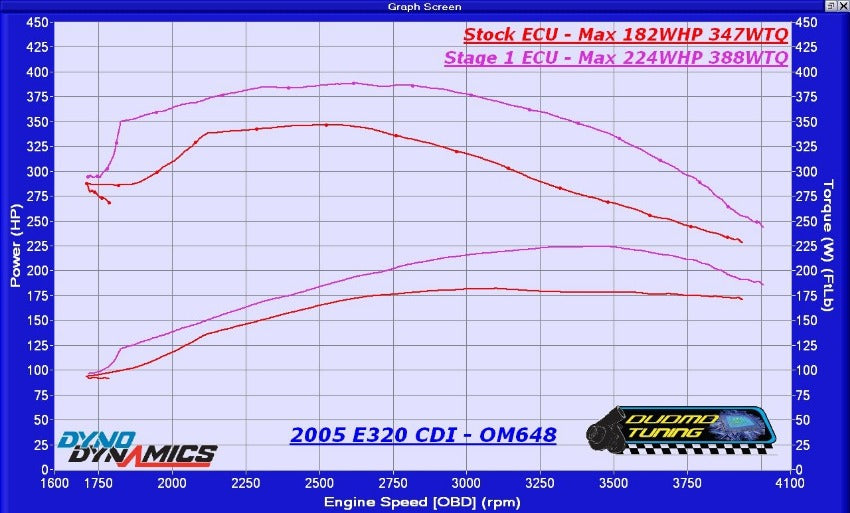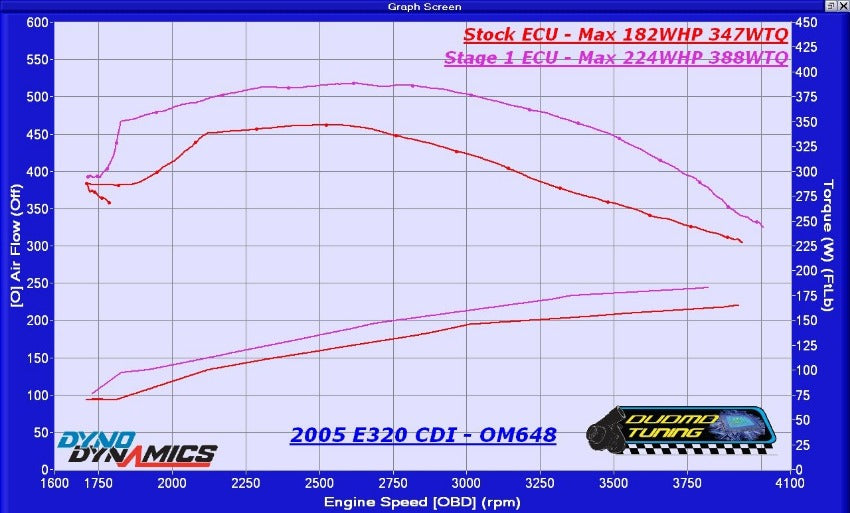 2002-2006 MB E320 CDI - Performance Tuning
Please print out this form and mail it in with your ECU. ECU will not be flashed until the form is filled out and sent to us. Thank you.
This tune is for 2002-2006 Mercedes Benz E320 3.2 OM648 with EDC16 ECU.
Please Note:
We do not offer EGR - DPF - DEF disable/delete/bypass tuning.
We do not offer tuning services to the state of California.
Stage 1 tune gains at the wheels tested on our dyno:
45WHP @ 3300RPM
90WTQ @ 3250RPM
Crank HP:
Stock:    236HP 450TQ
Stage 1: 291HP 504TQ
We only offer one flashing type for this car (Bench Flash).

BENCH FLASH: Remove the ECU/DME and mail it in. We will create a full backup image of your ECU/DME without opening the lid or any physical damage to it. We then upload the tune. This is the safest way, as we can have a full backup of the entire ECU/DME content.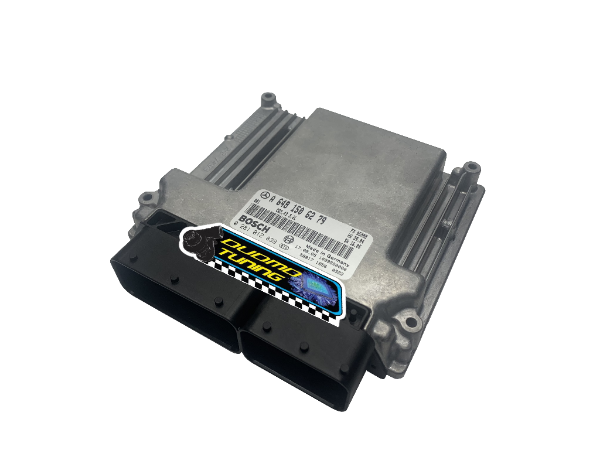 This product has no reviews yet.